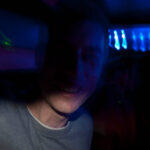 Welcome to broken.me.uk, the home of [broken] shaman.
Here, you will find music, mixes and the occasional ramble from me on the blog.
I keep it broken here, focusing heavily on nu skool breaks, with a sideways glance at breakbeat, music culture, technology and anything else that fits the bill.